Bravely putting on the "Cinderella" label without pretension definitely deserves an applause. Some may have been dismayed by the familiar concept while others, like I do, take comfort in it. Moreover, I think it gives an entertaining first week.
Cinderella and Four Knights may have been dismissed for its out-of-date premise: poor girl surrounded by rich boys who are falling in love with her. But, hey, Cinderella stories have been told many times and more so in Korean dramas, one way or another. I prefer giving its execution a chance. Although as I was watching, I couldn't help recalling previous dramas — another mark that, indeed, it's the staple of Korean dramas.
The first week elaborates the set-up foretold in the synopsis or teasers. The first episode introduces characters and how they get tangled. The episode builds up a tension, out of necessity or sheer randomness, culminating in the crashing of the wedding of the year. Who doesn't hate wedding, anyway?
---
A Cinderella's Life: Don't wait around for some stupid princes, girls!

The "stupid" princes are the three grandsons of Kang Jong-Do, the chairman of Sky Group. Kang Hyun-Min, the eldest and womanizer, and Kang Ji-Woon, the second eldest and a rebel, resent each other. Though one wonders if it's because Ji-Woon is always around Park Hye-Ji, who seems to have unresolved history with Hyun-Min. Who knows, who cares… The youngest, Kang Seo-Wo, is a pop sensation, who seems nice and just be there silently. They clearly don't aspire to become one big happy family.
They certainly dislike dancing to Grandpa's tunes since they can do nothing about it. They did try apparently. But threats to allowance cut or credit card freeze, and having birth secrets revealed to the world will make them come obediently whenever Grandpa, or his right-hand man Lee Yoon-Sung, summons them.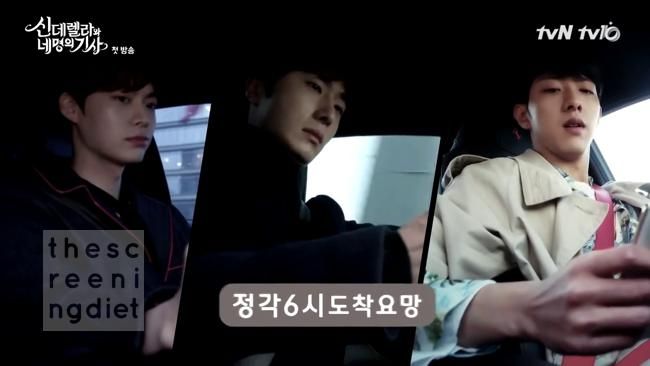 Like today. Lee Yoon-Sung gathers them to hand them invitations to Grandpa's fifth wedding. He wants them to come as family. They don't take it kindly. "A new grandma the same age as my mom?" Hyun-Min comments. The meeting is over as they leave one by one, leaving Lee Yoon-Sung sighing in defeat.
Grandpa's been trying to get the grandsons to get along and learn manners by lumping them together at the Sky House. So far, he gets no results. Though looking at how Chairman Kang solves problem — buy the publication that spreads rumours that affect Sky Group image — one shouldn't be surprised that these princes learn problem solving using money. Kang Ji-Woon crashes his luxurious car to a particularly difficult customer's car, who's been harassing his mechanic-shop boss, and tells the customer to never return in exchange for a full repair he will pay. Kang Hyun-Min lets a woman take his car after she holds him to his words: granting girls one wish after breaking up with them.
Then meet the heroine Eun Ha-Won, the Cinderella who would rather get busy earning a living than sucking up to wealthy princes with bad manners. She takes care of herself since living with a step-mother, Park Soo-Kyeong, and a step-sister, Choi Yoo-Na, is not exactly pleasant. She lives in their house's balcony and does the house chores while step-mother and step-sister order her around and get busy with themselves. She has been working ten part-time jobs to earn money to get to college since her family can only afford, or be willing, to send her step-sister to college.
One such job involves doing pizza-delivery. In one of the rounds that takes her to a party, she gets in the radar of Kang Hyun-Min, the eldest grandson and heir of Sky Group. Kang Hyun-Min has just launched Operation Crash Grandpa's Wedding and in need of an accomplice — the first girl who comes through the door and she happens to be that girl.